About The Venue
​
Take a deep breathe...
Step aboard and prepare to be blown away. From the stylish design and elegant decor, to the friendly and efficient service from our skilled cabin crew, air offers a unique experience that is dedicated to being the best.
Outstanding in-flight entertainment delivered through artistic technology that will delight the senses while our unrivalled commitment to safety confirms Air as your ultimate night life destination.
Air is the complete nightclub experience that will have you flying first class; we look forward to welcoming you on board.
Promoters

If you are interest in hosting your next event at Air Nightclub please fill in the form and we will get back to you!

Event Form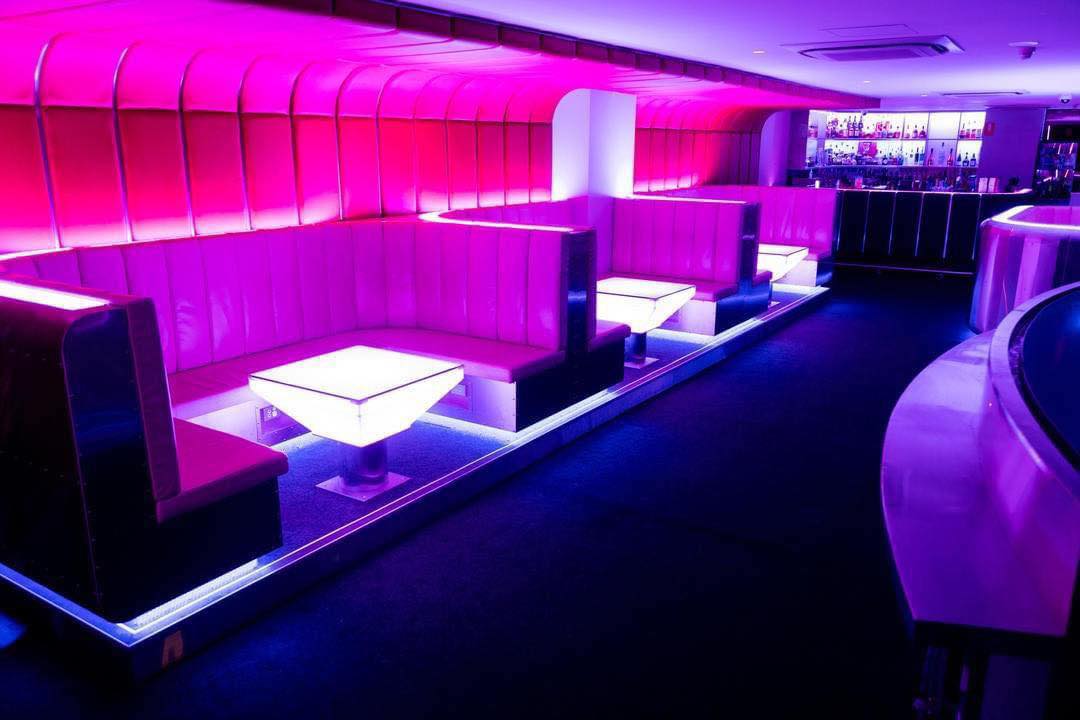 First Class
Air's exclusive mezzanine level VIP area 'First Class'
features four eight-seater booths, a private bar and toilets.
Accommodating groups up to 100 in style 'First Class' provides a unique vantage point overlooking the stage, dance floor and main floor.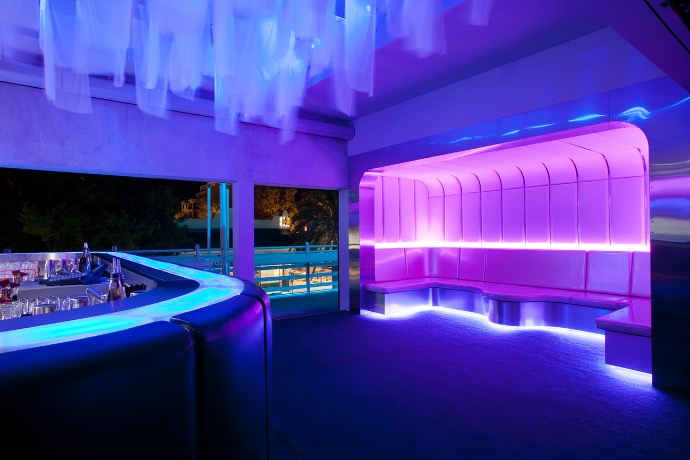 Platinum Bar
Adjacent the dance floor 'Platinum Bar' provides a discreet area for groups of 20 or more that is still close to the action. Opposite the bar a large booth provides comfortable seating while the area also has direct access to the Lake Street balcony. The private balcony area can be expanded to accommodate groups of up to 100.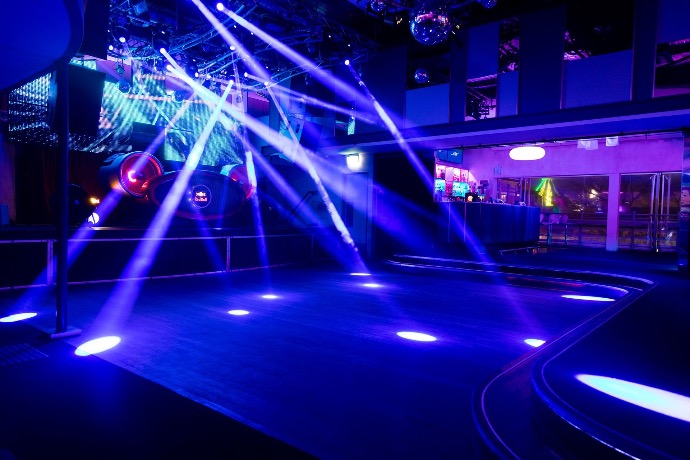 Main Area
Ascend the curved entry stair to emerge onto the double height main floor comprising a stage, large dance floor, two bars and generous restrooms. The stage and dance floor provide the audio-visual focus with an impressive lighting rig boasting 16 LED mini-pointe intelligent moving heads is complemented with mirror balls, strobes and more LED fixtures while a large LED screen forms a backdrop to the stage.The iconic sculptural DJ console is easily hidden backstage to provide a flexible performance space including aerial rigging points.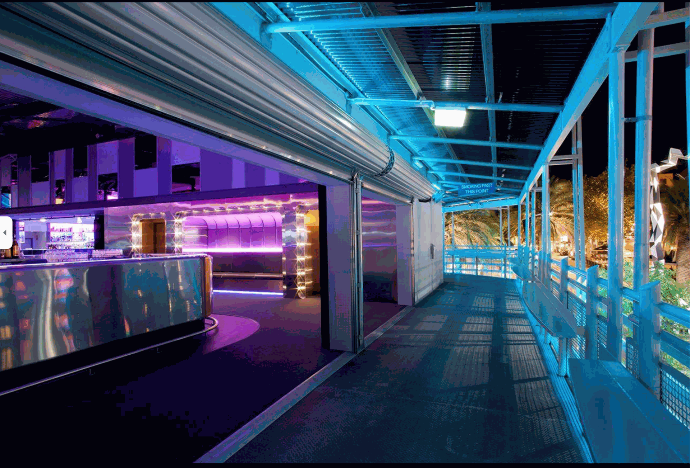 Balcony
Air has a unique visual connection to the action below with a wrap-around balcony providing views across Lake and James Street, Northbridge Piazza and beyond.